It's been a tough year for us all.
And as many know the hospitality industry has been hit hard by lack of travel.
So we've been busy keeping our heads above water.
Improving our existing places and setting up 4 new ones since lockdown started!
Quite a feat.
And we've been busy telling you the stories of how they all happened but thought it was time to give you all a little summary of what we have in South Tyneside (with links to the places form the titles).
And I've set myself a target of an hour to write this so lesgo!
Wow!
This was our first ever self catering place we set up in South Tyneside in 2016 after I felt the effect of the 2015 oil and gas downturn, lost my contract, left safety engineering and decided to invest some time and 'hard earned' setting up a base back in my old hometown of sunny South Shields.
I bought it to live in initially.
So renovated it to my high standards.
The same as my beautiful family home in Aberdeen.
After the world came caving in on me (literally) I went for it big style with this old Victorian beauty and spent a relative fortune on it.
Opened up the old kitchen and dining room to form a magnificent family kitchen diner which is the hub of the home. It's fully equipped with everything you'd need (like all of out places are), has a massive dining table to sit 6-8 people and 2 large 3-4 seater leather sofas (including our lush ORANGE Italian one) for relaxing in an evening with Netflix on the large wall mounted TV.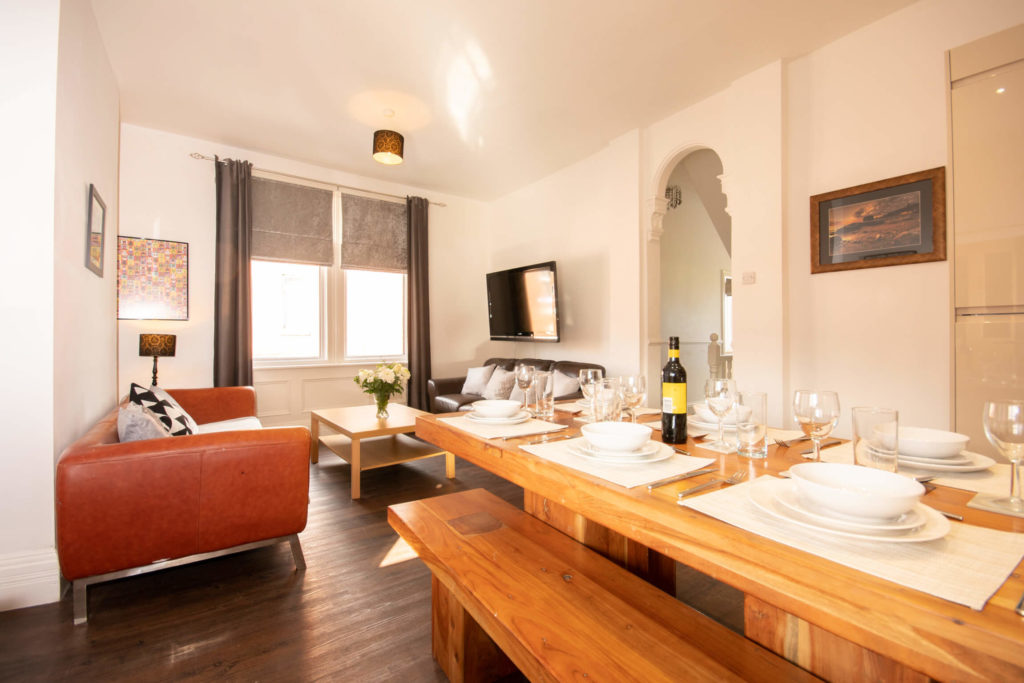 The old fashioned fireplace in the beautiful front lounge (with sweeping views across the cricket and rugby club) didn't last long and was ripped out, beautiful chimney breast revealed and replaced with our amazing log burner and luxury vinyl tiles laid (throughout the first/living floor). The large Italian leather corner sofa provides ample chilling space and the double sofa bed means this could really act as a 5th bedroom.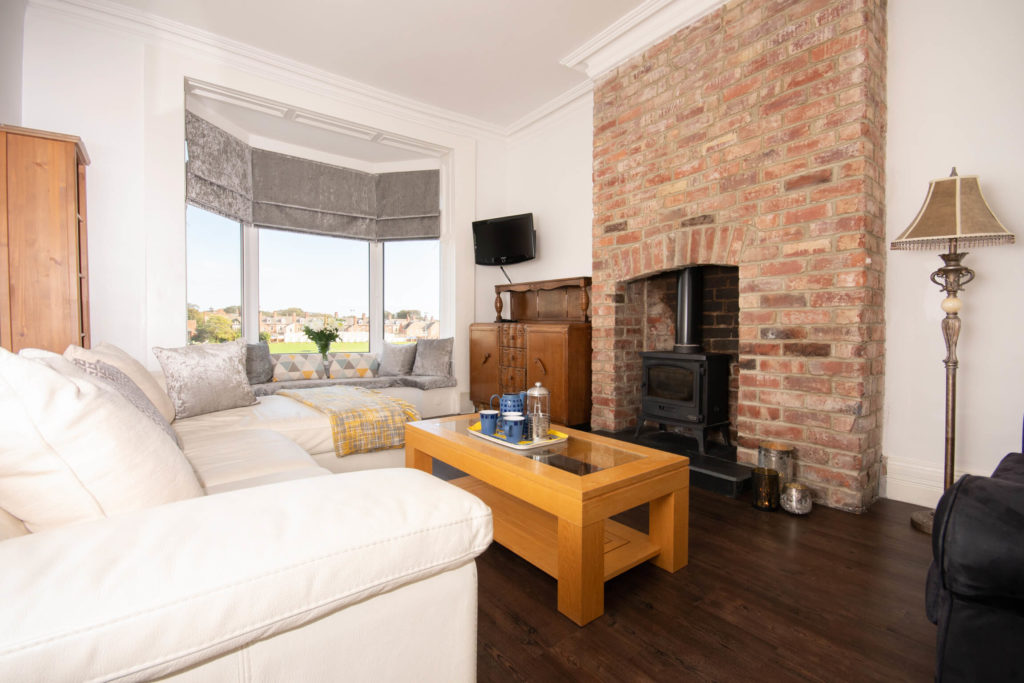 Upstairs is the master (king) with ensuite, further king, double (oh we forgot the single bedroom on the first floor) and of course……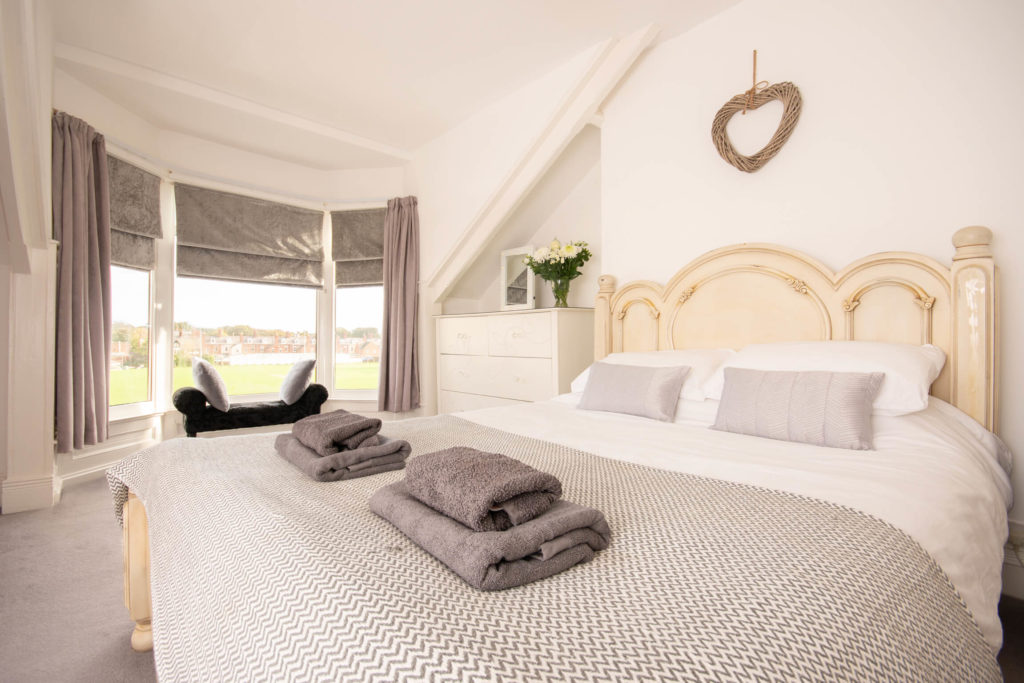 THE BATHROOM.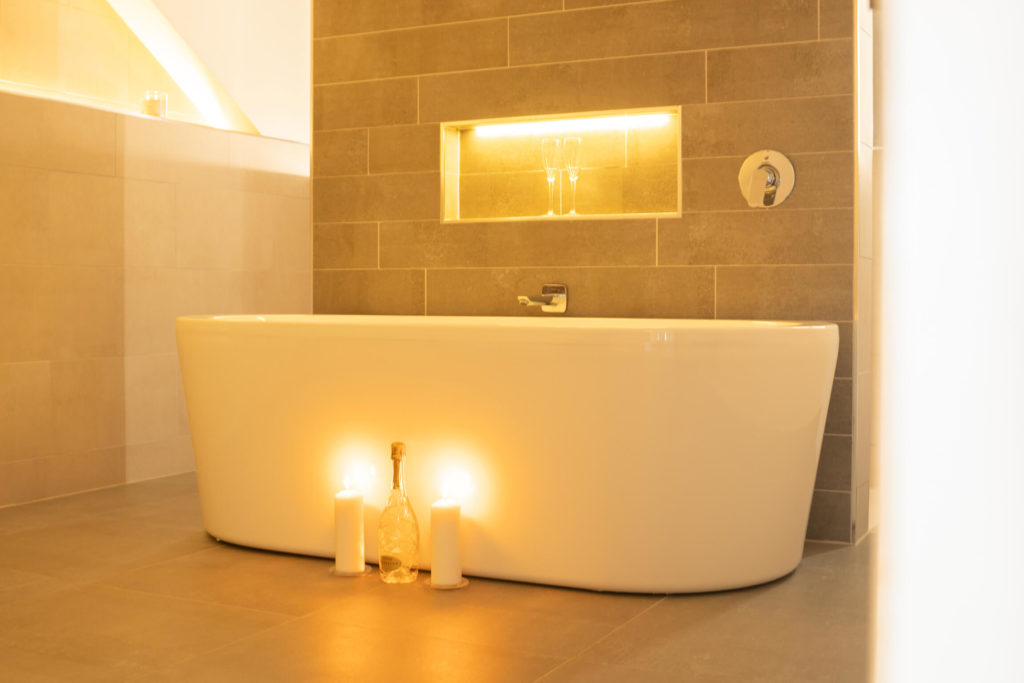 With it's stand alone page bathtub, feature wall, with walk in shower behind and fantastic tiling/LED mood lighting this great family space certainly provides the WOW factor of our already stunning family home.
I enjoyed 2 great years living here before deciding it was too large a place for me when I didn't have my kids at home so decided to add it to the small portfolio of 2 properties I had started running as self catering up in Aberdeen in 2017.
It's popularity goes without saying….
This was the first property we start managing on behalf of a third party.
It was waaaaay back in October 2018.
Seems decades away now after recent events.
A friend approached me and after doing the checks, running the sums we agreed a 2 year (which has now been extended, as we hope they all are) guaranteed (no voids) rental amount to manage the property on his behalf.
Tyneside flats have a lovely appeal to them.
I spent my first 4 years in one, on Stanhope Road, albeit with less creature comforts than nowadays (like an inside toilet!) but I still have amazing memories of it.
We spent 3 week solid decorating it, then furnishing and equipping it to our same high standards and coming up for 3 years later it is still going strong and as popular as ever with out amazing guests, (current ones have just ended a stay of several months) as is our agreement with the owner.
I set my record for the most coats of paint required (I think it was FOUR) to cover the DEEP PURPLE room with our trademark white when renovating this place.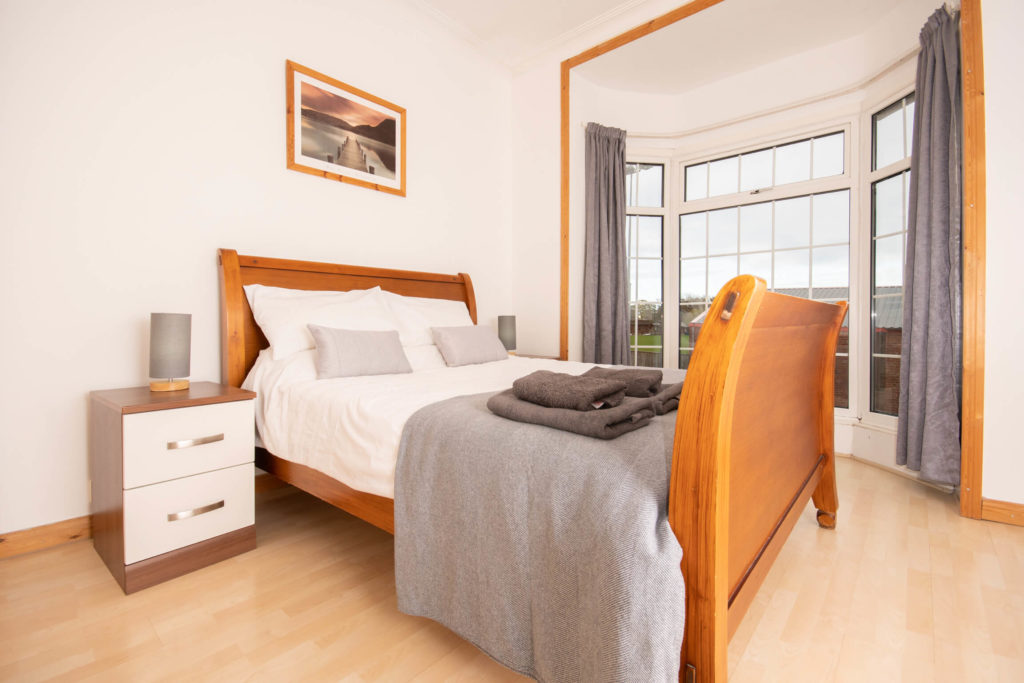 Like all of our other places it has a very Skandi feel (picked up I think from my time working in Norway and staying in hotels, and colleagues houses when rooms were scarce!).
We even had 3 Icelandic girls over for a weeks holiday in this property and they said they chose it as it was styled like back home!
We'll take that.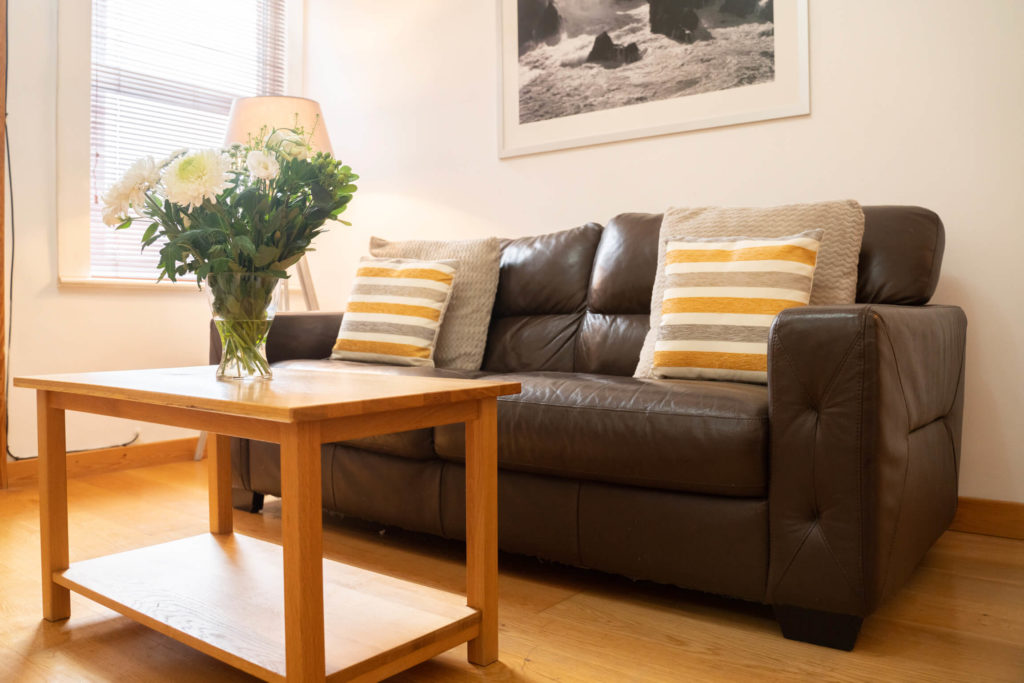 So getting to the property.
It is solid.
3 bedrooms.
A MASSIVE master with a beautiful timber king bed (plus a single), second king and a double in the 3rd bedroom.
The lounge has 2 and 3 seater leather sofas.
And 100Mbps (that's fast to you and me) broadband, as does all of our South Shields places (and Boldon has 50Mbps – the fastest available there at time of writing).
The kitchen is as you would expect, fully equipped with all you will ever need to cook up a storm and dining table to sit everyone.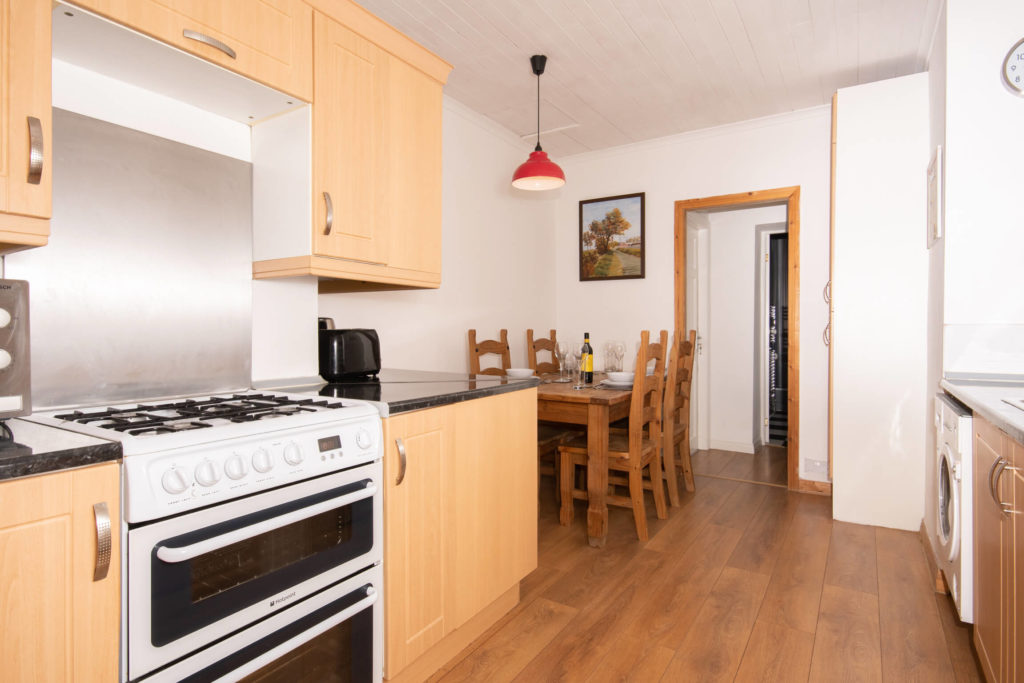 The owner, another friend who I knew through running and South Shields football club, approached me to run this place in the summer of 2019.
It was just before I was due to spend 3 weeks in Shields on holiday with my two Aberdonain kids.
I had only just finished set up a further 3 places in Aberdeen, 2 in the previous 2 months. So I was feeling a little jaded to say the least…
I had 2 weeks solo (without kids) in Shields, viewed it, fell in love with the place and decided to go for it there and then after quickly agreeing a guaranteed (no voids) rental amount with the owner.
Since starting to run properties on behalf of owners I have realised that the owners I deal with are just happy that their places are being well managed, no tenant hassles, no gaps to deal with and the rental amount is almost secondary.
Assurance definitely seems primary.
Anyhoo….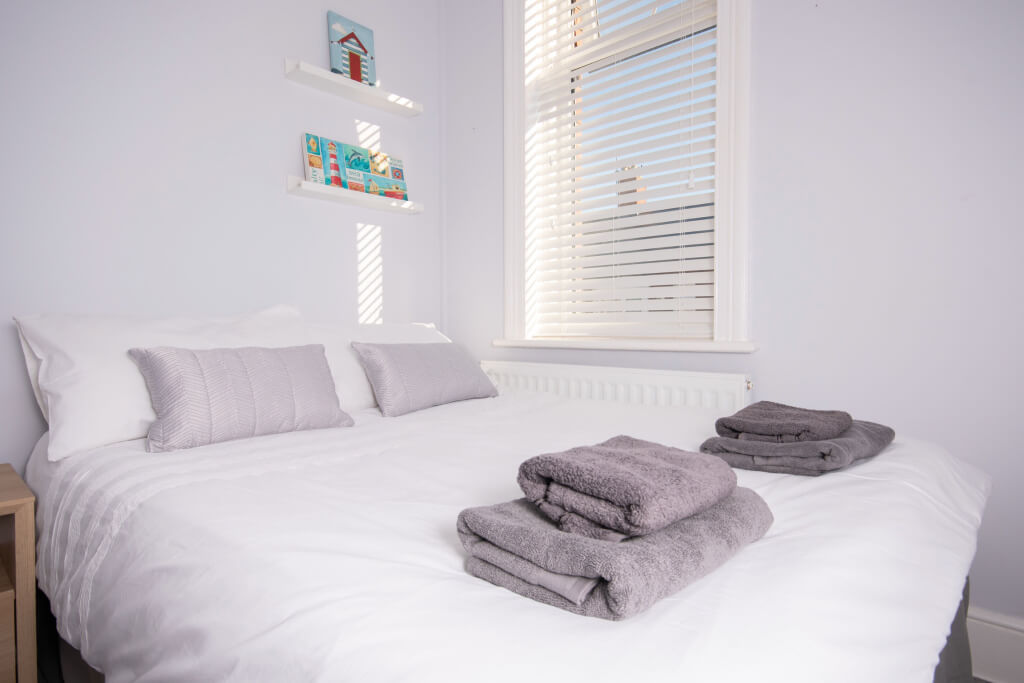 I think my affinity for this cosy place could have been it's proximity to the lovely West Park. where I spend many happy days as a toddler/infant with my parents when we lived on Stanhope Road before moving to Biddick Hall.
It probably would have been identical to the Hartington 3 bed (property 2) but the owner converted the old back bedroom into a beautiful spacious large family bathroom with feature rainfall shower.
There was less to do here as it had recently been decorated so mainly needed furnishing.
We did this with a similar layout to it's big sis round the corner on Hartington; king and single in the master, double in the second bedroom. Another orange leather sofa and double sofa bed in the lounge with dining for 4. And a Netflix TV like all of our places enjoy and the usual 100Mpbs speed broadband.
And it is has not suffered for having one less bedroom than it's sister Hartington apartment as it flew out of the door from day one.
Two contractors took it for several months Monday till Friday then families and friends have loved it also.
It also has a private back yard which the owner lovingly set up and provides a nice bit out outside space to sit and enjoy the sun in these weird times.
Just like the place we had just set up in July 2020 in Aberdeen in the "just post-BIG lockdown days" this place came totally from nowhere.
Just like in Aberdeen it was a female owner who approached me in July.
We had no links, she had found us online and asked if we would be interested in running her new place as serviced accommodation.
As the sale was in the process of going through talks were protracted, with long gaps between comms but we both seemed up for the agreement.
Not how I instinctively like to do things but it was lockdown after all and we were all in the groove of mañana, mañana, mañana.
It wasn't until October 2020 that we managed to view it, when the local Shields lockdown was lifted and was there for maintenance work trip.
The place was HUGE!
Cavernous.
We struck a deal with the owner, again agreeing a 2 year deal which suited both of us, with a guaranteed (no voids) rent sealed.
And it was March 2021 before we managed to get our hands on this one after the owners builder had finished their scope.
2 weeks solid were needed to improve the decor a little further and furnish/equip this monster from the shell we took on to the home from home it now is.
A massive downstairs room which had previously been used as a living room. But we decided to utilise it as a beautiful king bedroom with fireplace, high ceiling height bay window and original ceiling rose and cornices.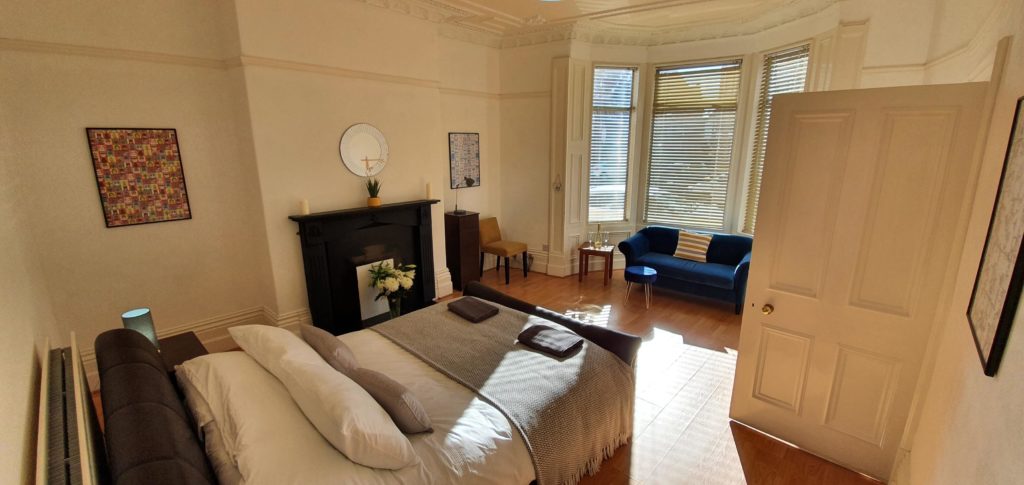 On the first floor is a further massive king (plus single) bedroom, the kitchen, bathroom, and living dining room with comfortable 2 and 3 seater leather sofas and dinging table to sit 6-8, Netflix TV and of course 100 Mbps broadband.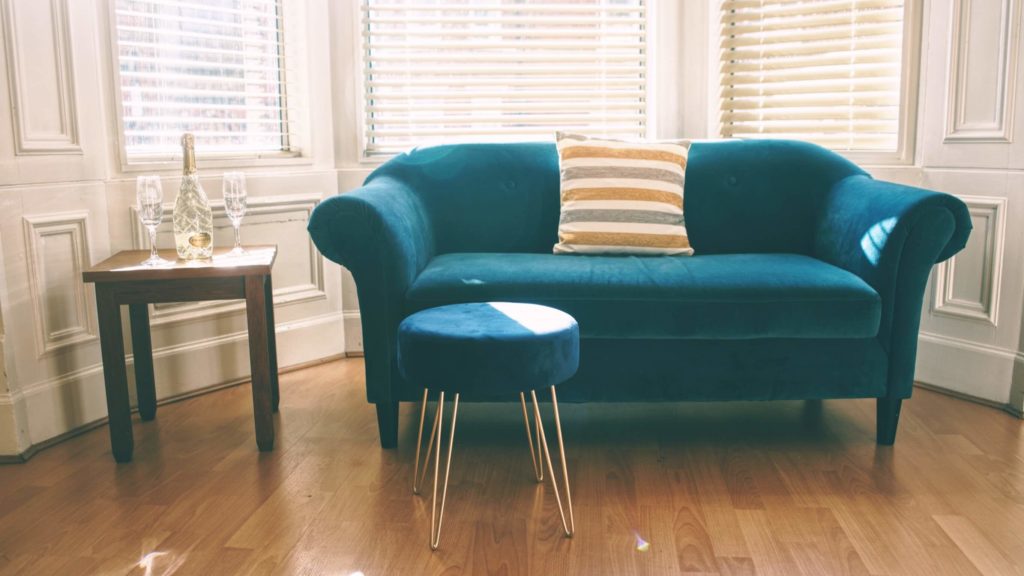 And on the second floor is a 3rd King (plus single bedroom and 4th bedroom consist of a double bed plus single bed.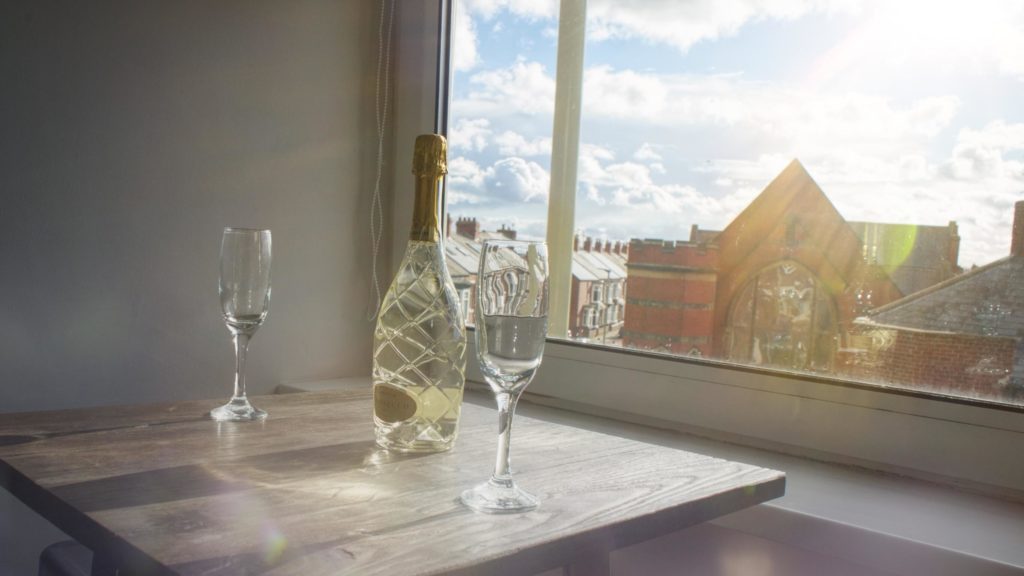 So SEVEN proper beds in total to do this amazing large family home justice.
So far this place has been super popular with out regular contractors and we can't wait until our regular family guests start enjoying making memories in it's lovely spacious rooms for years to com.
5. Byron Avenue, Boldon.
Following on from a blog about being fully booked up in South Shields and informing landlords of our property management for a guaranteed rent a landlord and old school friend of over 30 years contacted me via Facebook.
After the viewing the deal was struck all in an hours phone call from outside his (old nana and granda's (he was a proud miner at the local colliery) house) place in Boldon to the overseas location he now calls home and cracked on setting it up in a non stop week last month (May 2020).
And I am absolutely delighted with it.
And feel proud.
Despite the grandness of 44 Hartington, homeliness (this is a word right?) of our other properties I genuinely think that this could be my favourite of all of our self catering places.
See, this house, this home is the same type of layout of the homes where I am from.
Where I was formed as a human being and into the adult I am today.
The similar layout and neighbourhood where I formed friendships in my childhood that I still keep today.
Not what a salesman should be saying but it is nothing startling to be honest.
Just solid.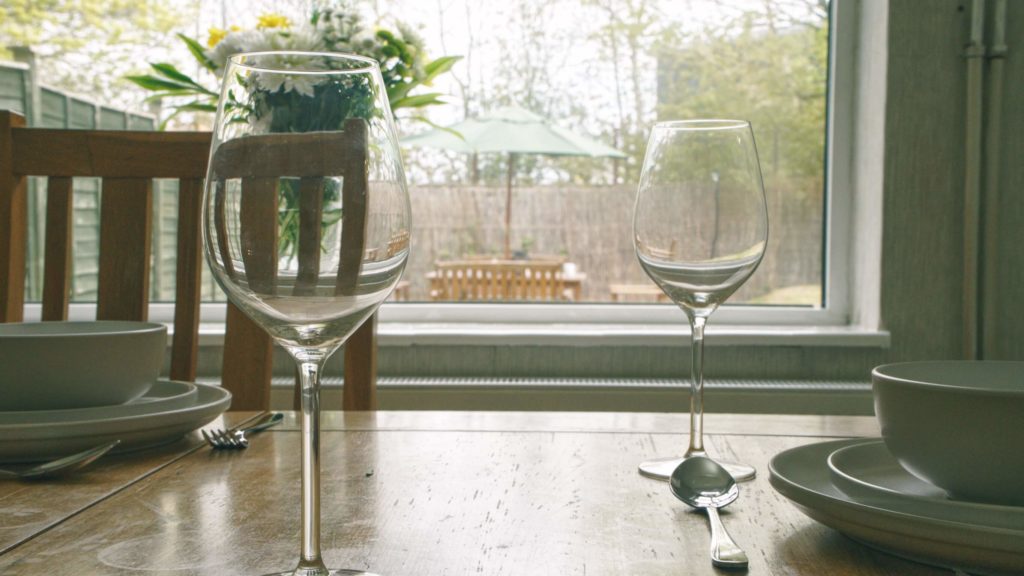 A good sized front room, with, you guessed it! 2 and 3 seater leather sofas (they're best to clean, right?). Netflix TV. Fast broadband.
A lovely sized, bright, well equipped kitchen diner. Table to seat 6-8.
With all of his nanas old pantry cupboards still in tact.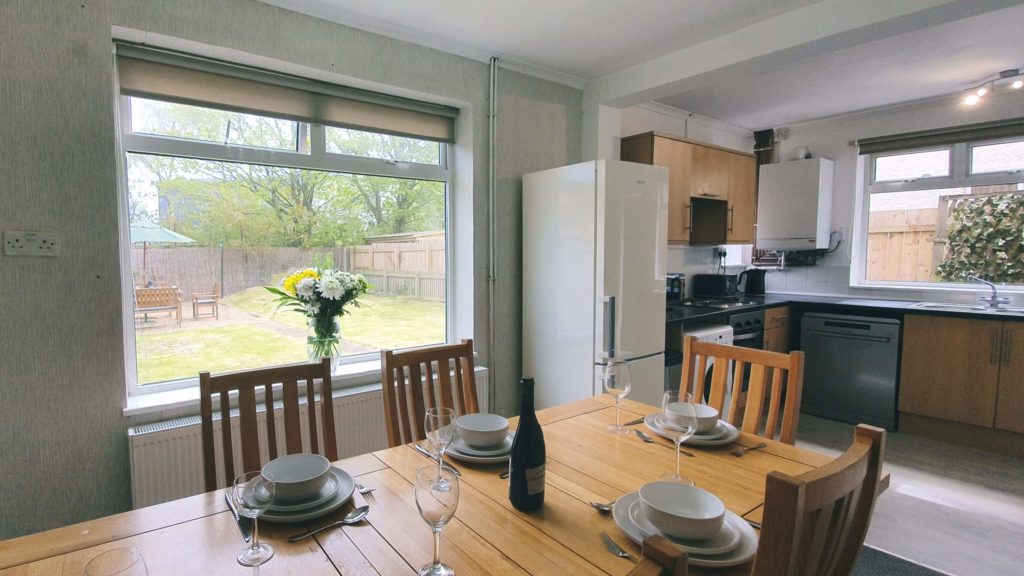 Spotlessly clean of course.
And years worth of gloss paint now removed so that they shut properly.
But loved.
LOADS of storage.
For the guests between house moves.
And the garden!
A great size.
10 by 15 meters.
Ready to dine alfresco, hang the washing up, kids to kick a ball about. Just like at home.
Backing onto my old comprehensive school at the back.
A lovely open aspect.
Amazing neighbours either side and on the whole lovely quiet street.
Sunny and with table and comfortable seating for 8 persons.
Upstairs we have a king, double and single bedroom.
And a lovely recently renovated family bathroom with rainfall shower over the bathtub.
It is our newest place, our first, outside of South Shields by all of a mile or 3, but I know from experience that it will be a hit for years to come.
Conclusion
In true engineering style I need to sum up.
Our 2, 3 and 4 bed places are the best you will get in the area.
Ideal for families on staycations, visiting family in the area, between house moves and of course our amazing business/contractor guests.
And the best way to book them is direct with ourselves.
And South Tyneside owners, keep in touch. We are always looking for places to add to our portfolio which is slowly creeping up bit by bit.