People say to me "I don't know how you do it."
"You never stop"
"You need to learn how to chill out"
Well, I've finally found the solution.
Wisdom teeth extraction!
Last Friday I got mine taken out.
Well my two left ones.
By a current guest of ours.
But he is a dentist!
He booked over a month ago after being seconded to the area from his base in London.
I got my third gum infection in a year 3 weeks back.
Probably run down. while setting up our new Boldon place and not looking after myself properly.
It took 2 courses of antibiotics to clear it and the emergency dentist said the wisdom tooth had to go.
So I rocked up to Aberdeen Royal Infirmary Dental School last Friday and got them whipped out.
With a bunch of students staring down into me gob!
And then I had my first COVID jab on Tuesday for good measure.
But my gum and jaw's been throbbing like hell since then so I've been laid pretty low on 4 sets of painkillers and antibiotics.
If you shook me I'd rattle!
And worse thing of all is I cant drink for a week whilst on them.
Not even a can watching the Champions League Final tonight.
DISASTER!
We've had another busy 3 weeks since my last ramblings.
Even managed to set up another place!
Our first one bed place.
This time just a mile from home in Aberdeen.
The lady who owns it asked on LinkedIn if anyone could recommend a property agent in Aberdeen.
The owner (and friends of hers) of a place round the corner from hers, which we have now been running for two years, referred us to her.
We are gaining a bit of a reputation.
It feels nice.
And is taking my mind off my gums a bit writing this.
He tagged me into her post and she contacted me.
Aberdeen has been a really tough market to survive in over the last 2 years, even pre-COVID, AND intuitively a one bed has less potential to make profit and we are a business after all
But after thinking mulling it over for a bit longer than normal we viewed it about a month or more ago.
I went there thinking "I probably won't go for this but will go to see it anyway, nothing to lose."
I took Lola, my daughter as my advisor, she has a good eye and judgement, even at her early age.
As soon as I walked into the place I knew I would go for it despite the odds being stacked higher against this one.
And Lola agreed.
Background: Partly due to oil and gas, Aberdeen enjoyed a employment/property bubble when the 2007 crash hit, it was barely felt up here, if anything things just flattened out a bit. But it is now suffering still when most other parts of the UK are experiencing an upturn property wise. It is a bad time to sell, rent out or run self catering properties in Aberdeen right now. And from experience I wouldn't recommend anyone starts right now.
But I like a challenge (or maybe I'm just plain stupid).
The last tenant had given the owner serious headaches; left the place in a terrible state, locks had to be changed, unpaid bills, etc and she wasn't overly impressed by the agents who had been unable to rent it out since January.
Do you see a common theme to our blog posts here?
Non-landlords often think being a landlord is a piece of cake.
Just buy somewhere, rent it out.
Caker!
Easy money mate.
But its really not like that.
Anyway, so after agreeing a no voids (guaranteed) rental amount with the owner, we set about putting our stamp on it.
Week 1 involved decluttering, then furnishing it with our quality and style of furniture.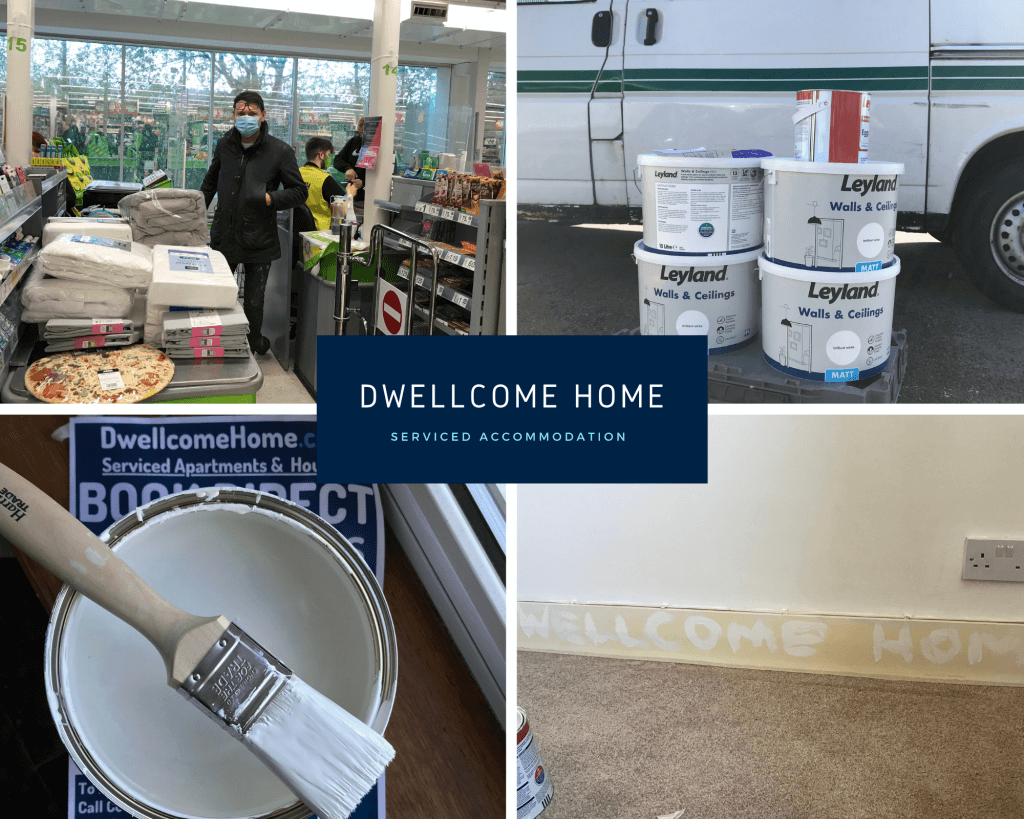 Then week 2 was decorating it, and a bit of carpet cleaning for good measure to complete the freshen up.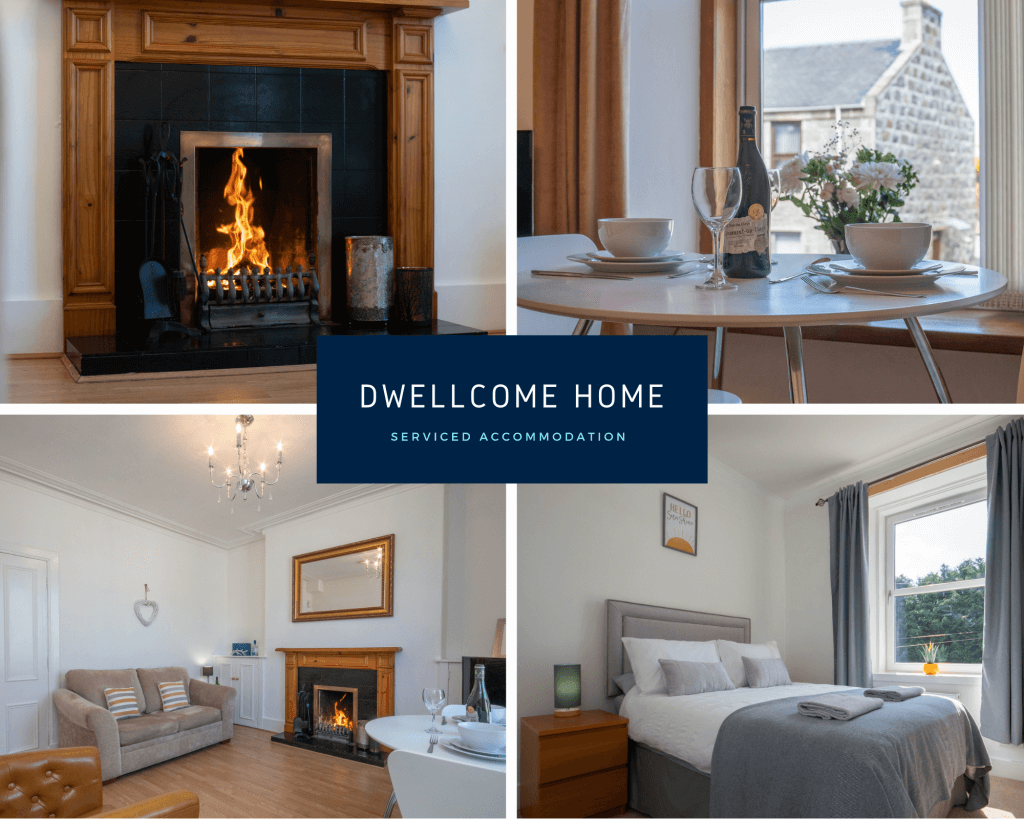 As usual I did more than planned and ended up re-painting the whole flat, including all gloss work.
But was so worth it, I hope you will all agree.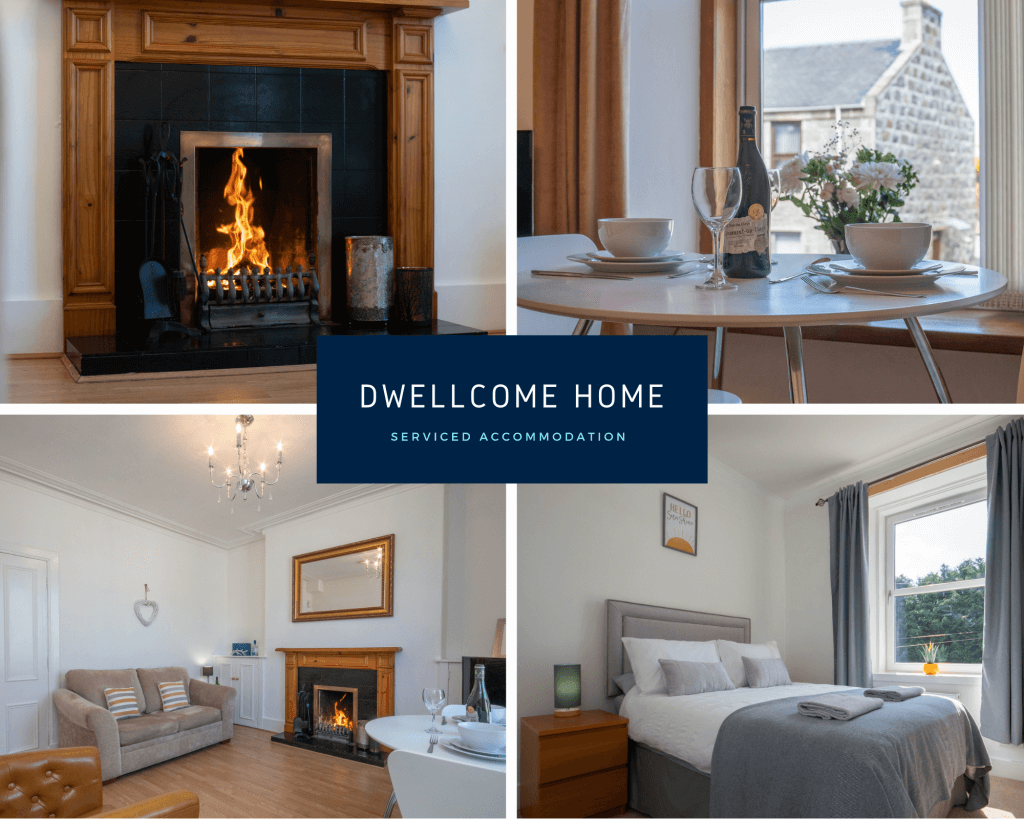 The utilities were a 'bit of a nightmare' with this one.
At one point the electricity got cut off!
The last tenant hadn't paid the bills.
So no heating. Or painting after dark…
We just had to paint faster to keep warm and get it done quicker!
Even Lola helped.
For all of about half an hour, but help she did.
I must have taken around a dozen calls to SSE's UK and South African call centres, some 2 hours long to get it sorted!
They credited the pay as you go meter (which I hate and get changed to monthly billing) £70 in the end to keep me sweet!
Then there was Vodafone broadband.
We use them at now SEVEN of our properties as they supply the new 100Mbps fibre system in Aberdeen and the fastest in Boldon as well.
I think.
Once you get it running, their service/speeds are great.
Well Vodafone excelled themselves.
NOT.
I had TWO installation dates booked.
One in early May, and one in mid May.
And for both I never heard a squeak from them.
No email.
No text.
No router delivered.
Finally it gets installed on Tuesday next week and in the mean time they've sent a complimentary mobile WIFI for our guests to use to tide us over.
I even got a call from Vodafones "Directors Office" last week to try to sort out my complaint (or the breakdown in their own system).
ANYHOO!
I added the new place on our website (watch this space for our brand-new site being launched soon).
And we took a booking straight away and welcomed our first lot of guests on Monday for an 11 night stay.
With our business traveller reputation ever growing I fully expect to receive a long term corporate/business booking on this one very soon given how beautifully it is presented, with the fastest broadband available and being close to everything.
If you know of any landlords in ABERDEEN (I know, I'm fond of a treat, right?) who might like us looking after their properties feel free to tell them of us and get in touch.
Oh and in other news, and the sale of my flat on South Shields seafront was completed on Wednesday.
It was bitter sweet.
Yay, it's sold.
But booo, I'll miss staying there.
Really miss it.
I bought it to live in while I was back in South Shields and it was home for a brief period of time when I was back and forth from there and Aberdeen.
Although in truth I was barely there, instead either setting up or maintaining properties in Shields or out and about enjoying the coast on my doorstep.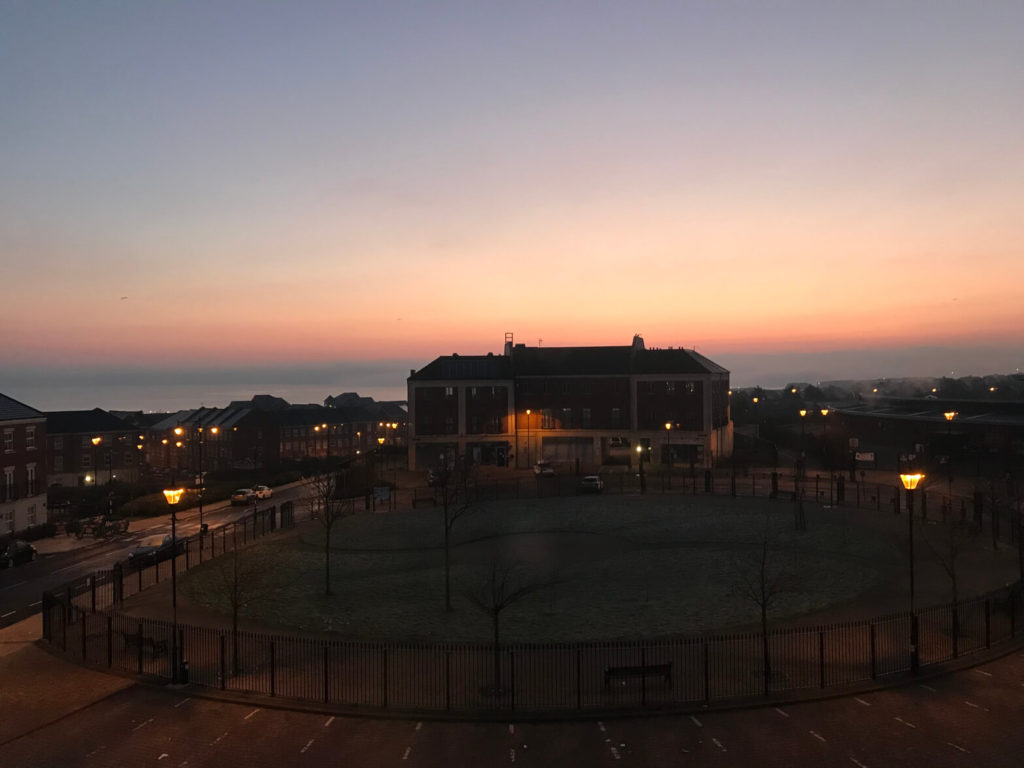 Why wouldn't you be?
Cycling, walking, or at the surf club.
Me and the kids had some happy times at Seawinnings, when we were down visiting my family in Shields.
A Christmas, New Year and dozens of weeks holidays there.
Really special memories.
But now that I have moved back to Aberdeen properly it could not sit empty any longer so had to go.
And despite recently adding our lovely 4 bed on Mortimer Road, and 3 bed semi in Boldon to our South Tyneside portfolio I would LOVE to add another place along/near the South Shields seafront.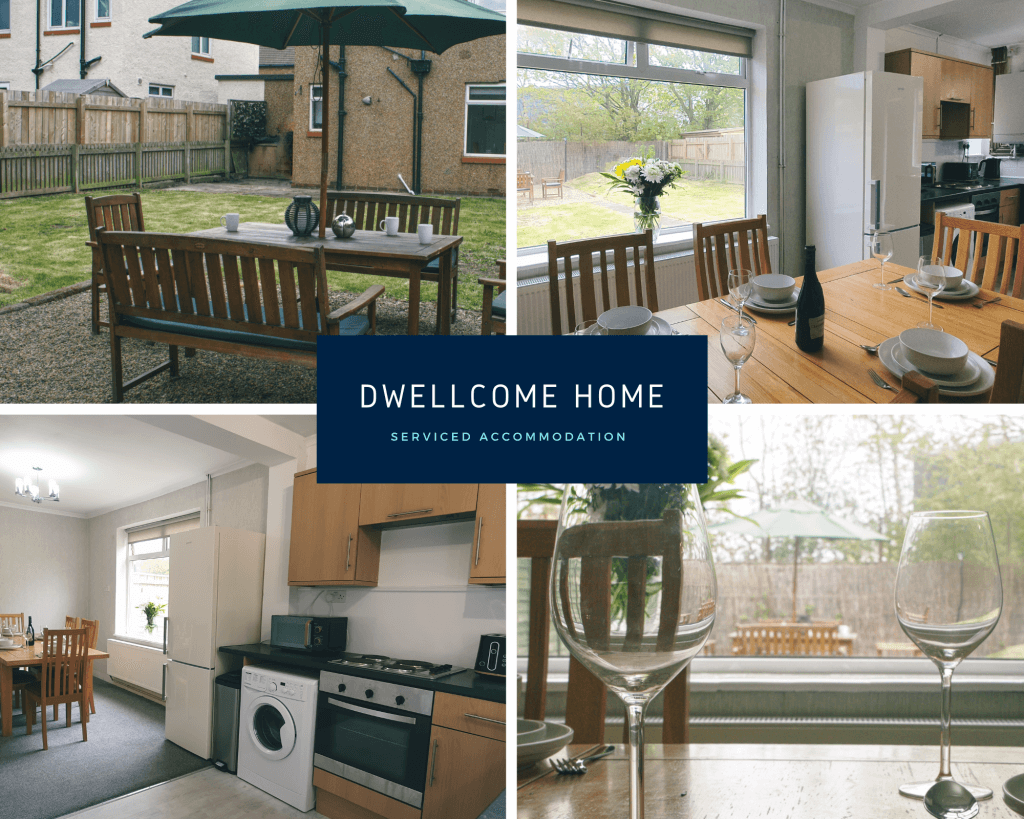 So if any of you know of any owners/landlords in SOUTH SHIELDS who might like us looking after their properties like it it's our own, no tenant issues, no minor maintenance to worry about (we cover this as part of the management), with regular inspections, low wear and tear (from our our great business and leisure guests), and best of all a guaranteed (no voids) income coming in, then feel free to tell them of us and get in touch.
We'd prefer 3 plus bedrooms, ideally within staggering distance from the Sanddancer bar but will consider anything haha.
Also Jarrow, Hebburn, et al we love you too.
Have a great bank hol folks and leave some beer in the pumps for us for out trip back 'home' next weekend.
Colin.