Who recognises this view?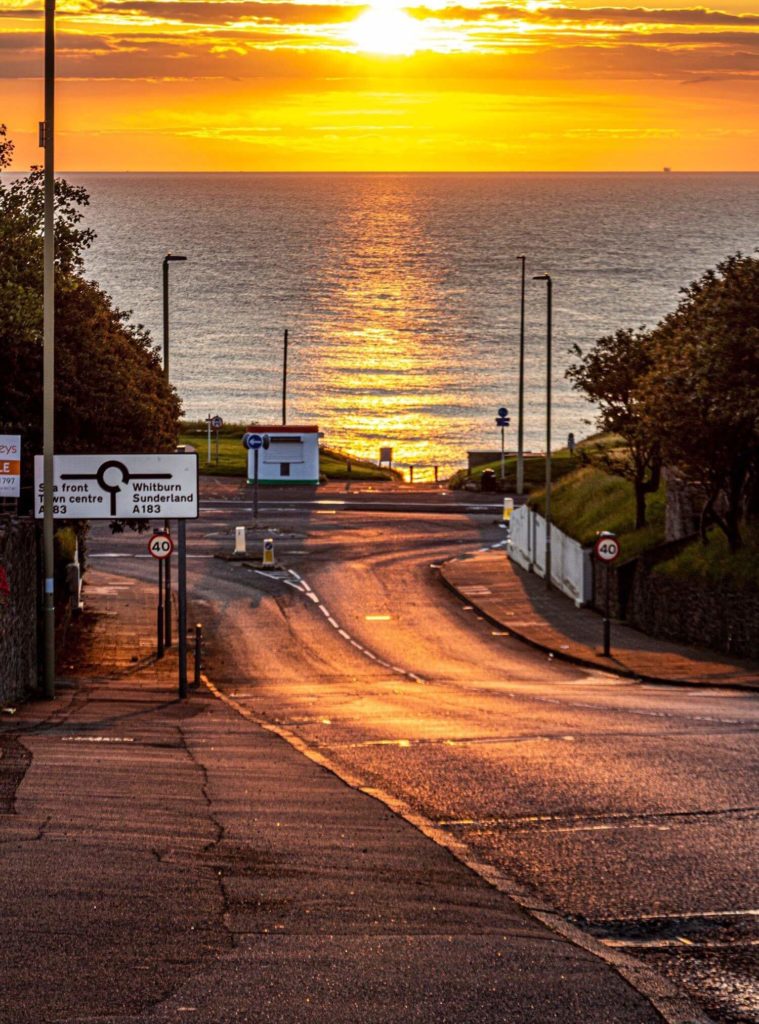 I do.
The KILLER Marsden Bank!
If you've ever done the Great North Run (worlds biggest half marathon) you'll know as the final mile of so is after this killer bank!
If you know you know…
We've been busy today working on our properties so haven't got round to wiring our next blog but would like your help if that okay!
Please help us choose what to write about next.
Vote:
A for Marsden Beach – over the road and down the steps from this very point, or
B for the BIG (Sandhaven) Beach
Have a great night, Colin.
PS – still open for non leisure guests at our self catering places 5 minutes from here – only to non leisure guests currently.